Just over a month ago, Luna's Living Kitchen moved into a new and improved space in South End, directly across the street from its old location. Isn't it pretty? I was fortunate enough to be the first person to walk through the doors on opening day and am nearly (but not quite) ashamed to say that I have taken a second residence inside the new space. There are worse addictions in the world.
Coffee bar at Luna's Living Kitchen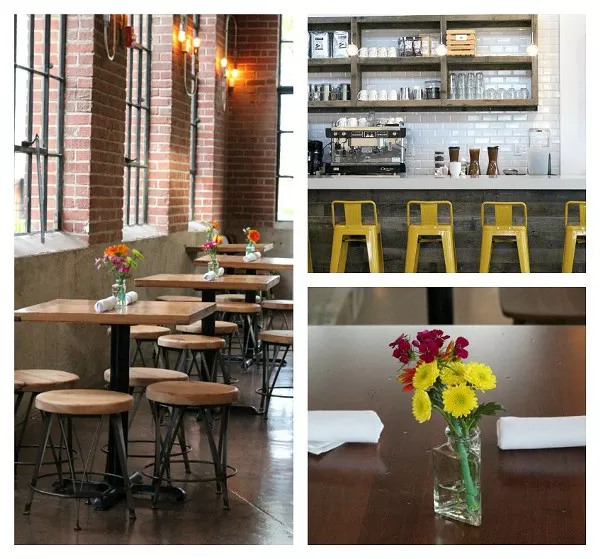 The new, 1,500-square-foot space is just a small part of the long-term vision held by proprietor Juliana Luna, her husband Randy Powell and their business partner, Stephen Edwards. The crew at Luna's has been working feverishly on a number of projects, from a mobile juice truck to expanded retail sales and new menu items. Best of all, the restaurant is enjoying the fruits of small business growth .
But, let's get back to what's happening inside this new space: exposed brick, plenty of lighting, natural wood, local art, a brand-new coffee bar serving up the finest coconut milk latte in the city, and Luna's beautiful brand of living food, fresh-pressed juices and smoothies. New menu items include the falafel platter with pickled vegetables and a sin-less salted caramel brownie. The kitchen staff will continue to work on new offerings. and the new space is big enough to cater to your Luna's addiction, too. Go see for yourself.
Luna's Living Kitchen is located at 2102 South Blvd., near Atherton Market.