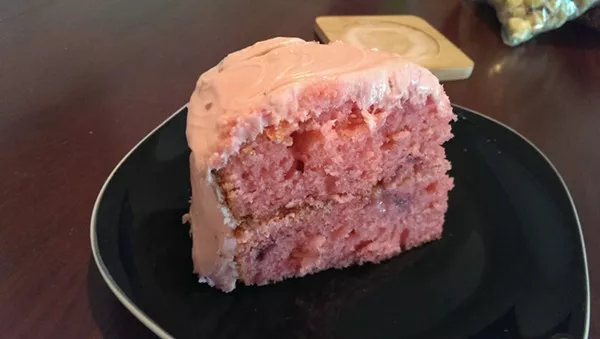 When you make a cake, you're not just making dessert. You're making a monument of sugar, flour and glory.
Sure, you've made batches of cookies or a few cupcakes before. And they were good, right? Delicious, even. Betty the old, crotchety neighbor down the street raved about them for weeks! People bought them in droves at the bake sale! You're gonna save town hall and have that parade after all!
Or something like that.
But admit it. The minute someone puts one of your measly handfuls of frosting next to a towering, three-story-tall chocolate-coconut masterpiece, you just feel ... inferior. And it's not a matter of flavor, either. You know those cupcakes are good. You had five of them last night at 3 a.m. over a cup of coffee and a rousing game of "c'mon man, seriously don't call your ex this time." Of course they're good.
They're just not impressive. Not the way that cake is. A cookie is something you make because you're sad and you want something warm and chewy in the general vicinity of your mouth. A cake is a magnificent Machu Picchu made of fudge. Know the difference.
So, because it's been rainy and hot and gross as all hell this week, and I know you all probably feel like garbage, we're gonna make a big-ass cake. We're gonna make a Strawberry Cake. And we're all gonna feel glorious together.