No one believed the petitions urging Democrats to move their convention out of Charlotte would gain any traction.
Still, North Carolina's adoption of an amendment that asserts marriage between a man and a woman as the only valid domestic legal union must have come as a disappointment, especially since party leaders, such as Los Angeles mayor and convention chairman Antonio Villaraigosa, have been pushing for a platform plank in favor of gay marriage.
Despite polls that showed tightening margins leading up to the May 8 primary, an overwhelming number of North Carolinians approved the amendment. Consequently, frustrated opponents figured party members should spend convention dollars elsewhere. Gay Marriage USA, based in New York, launched a petition on change.org calling on the DNCC to move the convention "to a state that upholds values of equality & liberty, and which treats ALL citizens equally." Though the petition had by Sunday gathered more than 50,000 signatures, that won't happen.
But it does add to what demonstrators will protest in September. The city got a taste of what to expect with last week's Bank of America's annual shareholder meeting protest, which criticized the bank's handling of foreclosures and investments in payday lenders and the coal industry.
In the meantime, more light-hearted notices continue on schedule. On Saturday, the unveiling of the "Taste of the Carolinas" tomato-based, vinegar-based and mustard-based official convention barbecue sauces was scheduled at the reopening of Charlotte's Seventh Street Market.

Mary C. Curtis, an award-winning Charlotte-based journalist, is a contributor to The Washington Post's "She the People" blog, The Root, NPR and the Nieman Watchdog blog. Her "Keeping It Positive" segment airs Wednesdays at 7:10 a.m. on Fox News Rising Charlotte, and she was national correspondent for Politics Daily. Follow her on Twitter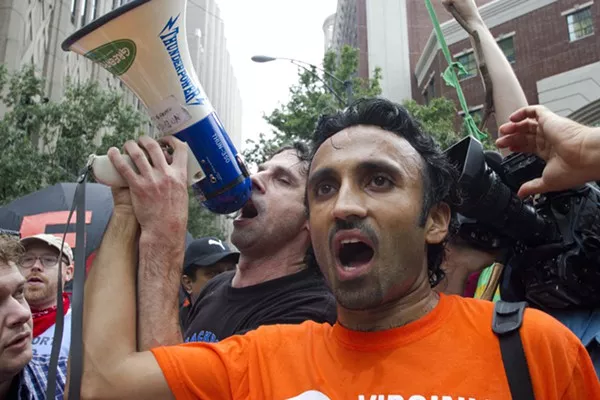 Protesters outside of Bank of America's annual shareholder meeting in Charlotte.