Listed below is a roundup of CL's top picks for comedy shows in Charlotte this week. Hopefully, they keep you entertained and, more importantly, laughing out loud.
Pauly Shore is older and more clean-cut than in the days of flicks like Encino Man, Son-In-Law, and Bio-Dome. We're more concerned with whether or not he possesses any shread of humor, though. Remembered (not always by choice) for his idiotic roles, he's remained fairly silent in the film department despite recent attempts to rock the boat. Luckily, he's not in denial about his career in the movie biz going astray. Good little Weasel. $25. May 17, 8 p.m.; May 18, 8 p.m. & 10:15 p.m.; May 19, 7 p.m. & 9:30 p.m. The Comedy Zone Charlotte at N.C. Music Factory, 900 N.C. Music Factory Blvd., Suite B3, Charlotte. 980-321-4702. www.cltcomedyzone.com.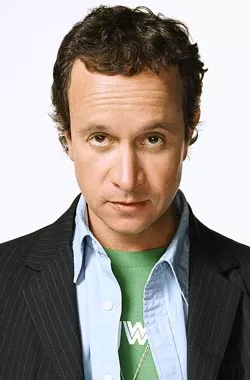 Over The Counter Improv seems to be having success with its reoccurring Single Life vs. Married Life shows. The great debate of the evening revolves around which relationship status is better. $10. May 19, 8 p.m. Fort Mill Community Playhouse, 615 Banks Court, Fort Mill. For more information or to reserve tickets, call 704-618-4203 or visit www.otcimprov.com.
Local sketch comedy troupe Robot Johnson's ongoing performances at Roux are the place to be for random goofiness. To be enjoyed with or without paying a visit to the bar, where specialty drinks are dedicated to the funny guys. $10. May 19, 9 p.m. Roux, 3306 N. Davidson St., Suite A, Charlotte. For more information, visit www.robotjohnson.com.