After all is said and done, we're family once again. SouthComm, Inc., the parent company of Creative Loafing Charlotte, the Nashville Scene, Kansas City's Pitch and Louisville's LEO Weekly, announced today that it purchased Creative Loafing Atlanta and the D.C.-based Washington City Paper.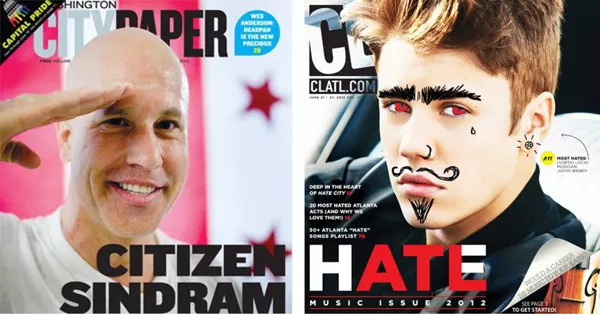 "I am excited to welcome these two excellent papers to SouthComm," said SouthComm CEO Chris Ferrell. "
Washington City Paper
and
Creative Loafing
are two of the leading alt-weeklies in the country in two of the most influential cities in the world. I look forward to working with the staff in both markets to build on their legacy of strong news reporting and in-depth coverage of dining, music, arts, and culture."
Ferrell spoke with staff in Atlanta and Washington D.C. and said the he doesn't expect any immediate editorial changes at the papers. He also plans to examine each market for potential niche publications.
SouthComm, Inc., purchased CL Charlotte back in October of 2011 along with CL Tampa. At that time, CL Atlanta and Washington City Paper were sister papers.
SouthComm was formed in late 2007 to operate regional niche publications. The Nashville-based company now owns more than eight weekly newspapers and more than 20 niche titles targeting general news, alternative, business, society and female audiences in Nashville, Atlanta, Washington DC, Louisville, Kansas City, Cincinnati, Charlotte and Tampa as well the regional Medical News chain of papers.
Today's news is the latest, and hopefully final, chapter in a long saga of purchases and bankruptcies. In 2008, the original owners of Creative Loafing Inc. filed for Chapter 11 bankruptcy protection. The company was then sold at auction to its largest creditor, Atalaya Capital Management.