Listed below is a roundup of CL's top picks for comedy shows in Charlotte this week. Hopefully, they keep you entertained and, more importantly, laughing out loud.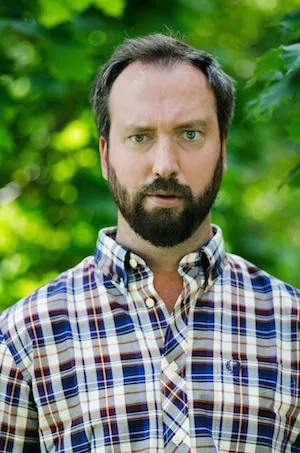 Tom Green
was only 15 when he started doing stand-up in his hometown of Ottawa, Canada. We're not gonna say he was mature beyond his years, but rather that he's always been a goofball. The comedian, who has served as talk-show host, stuntman, actor, writer, director, Juggalo-inspired rapper, and cow teat-sucking weirdo, stops in at The Comedy Zone Charlotte this week. Green's been known to make jabs at society's obsession with the Internet and social media: He says he appreciates the interconnectedness it's brought us, but longs for a sense of mystery — pretty deep, coming from the same guy who scored "Lonely Swedish (The Bum Bum Song)," isn't it?
$20-$25. Thu., Oct. 11, 8 p.m., Fri., Oct. 12, 8 p.m. & 10:15 p.m. and Sat., Oct. 13, 7 p.m. & 9:30 p.m. The Comedy Zone Charlotte at N.C. Music Factory, 900 N.C. Music Factory Blvd., Suite B3. 980-321-4702. www.cltcomedyzone.com
.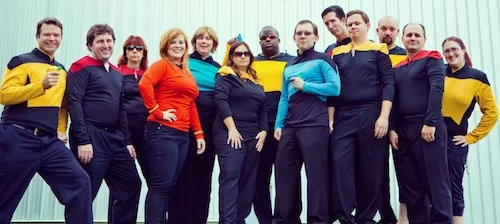 Dressing up in
Star Trek
gear is fitting for
The Chuckleheads
, a Charlotte-based improv troupe. Though the content of their shows isn't outerspace exclusive, the group does incorporate unexpected, spontaneous and, some might say, far-out material. The Chuckleheads, formed by Scott Pacitti, will celebrate their fifth anniversary at Theatre Charlotte on Oct. 13. Shows are normally structured around a mix of improv (similar to that of Whose Line Is It Anyway?, Improv-a-ganza and Second City), music, game-show formats and audience participation. But for an extra touch, the group is adding a Broadway-style production number — the "Brotherhood of Man" song from
How to Succeed in Business Without Really Trying
— to its upcoming gig.
$10-$15. Sat., Oct. 13, 8 p.m. Theatre Charlotte, 501 Queens Road. 704-301-1564. www.planetimprov.com
.