Listed below is a roundup of CL's top picks for comedy shows in Charlotte this week. Hopefully, they keep you entertained and, more importantly, laughing out loud.
Joking about race can be a dicey affair. It's a sensitive topic, a hotbed for bigotry; jokes can be easily misunderstood or misinterpreted. Is the comic perpetuating a stereotype or turning the stereotype on its head? But what if it weren't so complicated? What if we could just simply laugh at our own cultural differences and share them in a compelling way that unites us instead of dividing us? That's where
The Most Races Show on Earth!
comes in. The traveling event, launched in Canada in 2005, consists of comedians of various backgrounds — all of whom poke fun at their heritages without taking heat for it. Starring Neil Bansil (a Filipino-Canadian-American), Noah Gardenswartz (Jewish-American), Viet Huynh (Vietnamese-American), Landry (Jamaican-Canadian), and Trixx (Ghanaian-Canadian). Read the full story
here
.
$10. Tue., Oct. 16, 8:30 p.m. Chop Shop, 399 E. 35th St. 704-765-2466. www.chopshopnoda.com
.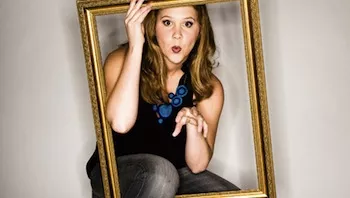 Back when
Amy Schumer
's stand-up special,
Mostly Sex Stuff
premiered on Comedy Central, we realized you really shouldn't judge a book by its cover. Schumer may not look like the type of girl to kiss and tell, but she does. In her act she gets personal (maybe a little
too
personal), touching on everything from her own sexual experiences to observations about porn and more.
$15-$20. Thu., Oct. 18; Fri., Oct. 19, 8 p.m. & 10:15 p.m.; Oct. 20, 7 p.m. & 9:30 p.m. The Comedy Zone, 900 N.C. Music Factory Blvd. 980-321-4702. www.cltcomedyzone.com
.
Local sketch troupe Robot Johnson has moved its weekly shows to Wine Up. For rowdy Rated-R, laugh your ass off or confusedly look away humor, check out their comedy gig. For more information on Robot Johnson, visit www.robotjohnson.com. $10. Fri., Oct. 19 & Sat., Oct. 20, 10 p.m. Wine Up, 3306 N. Davidson St., Suite C. 704-430-4821. www.wine-up.com.
Just because Charlotte comedy troupe OTC Improv is straying from its usual shows of Single vs. Married Life doesn't mean it is dropping the subject of relationships. In the group's upcoming performance, E.L. James' popular erotic novel Fifty Shades of Grey will be the main focus. Does this mean we can expect jokes about characters Anastasia Steele and Christian Grey's vomit-worthy swooning and the nation's obsession with mediocre writing? Probably. $10. Sat., Oct. 20, 8 p.m. & 10 p.m. Actor's Theatre of Charlotte, 650 E. Stonewall St. 704-618-4203. www.otcimprov.com.