Do I qualify for two gifts, one for being an African American and another for being a woman?
I listened to Mitt Romney's phone-call comments to supporters explaining his loss and President Obama's win by pretty much concluding that the incumbent bought voters using shiny toys - health care, the Dream Act and free birth control. I thought, this guy really does believe that 47 percent of Americans are "victims." I don't even think he considers minorities, women, gays and others who voted for Obama American at all. But I do know that Romney likes to insult most of America when he thinks only like minds are listening. (Would we even want a president who hasn't figured out that nothing stays secret for long?)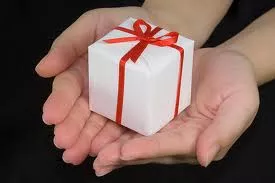 His running mate blamed "urban" voters - I don't think he was referring to the high-rise denizens of Manhattan's Upper East Side - for the loss, which fails to explain how the Romney team came up short in those known urban hangouts of Maine and Iowa.
While next-in-line Republican hopefuls, such as Florida Sen. Marco Rubio, New Mexico Gov. Susana Martinez and, loudest, Louisiana Gov. Bobby Jindal, have denounced Romney's sentiments, mindful of their own - and the party's - future, Fox host Bill O'Reilly and radio star Rush Limbaugh fell in line with Romney's way of thinking. O'Reilly said that 50 percent of voting Americans want "free stuff" - and think Obama is going to give it to them.
In Romney's world, tax breaks and other goodies for the wealthy aren't gifts at all, just deserved benefits for job creators.
On Election Day, I didn't see people clamoring for a handout. A lot of Americans lined up to exercise a right that voter-ID bills, purge lists and cutbacks on early voting tried to curtail. (I hope that North Carolina's voter-ID bill, passed in the legislature before being vetoed by Gov. Bev Perdue, won't spring back to life like some villain in a horror movie. But I fear it will, and newly elected Republican Gov. Pat McCrory will sign it.) I also saw a public that, mostly, didn't budge when confronted with hundreds of millions of dollars of campaign attacks.
This Thanksgiving, many are hurting. Some of my friends, the government workers and community organizers so demonized in campaign rhetoric, work with people who are doing their best. They're not dispirited or depressed as they look for work or a break.
I'm grateful, though, not for my nonexistent sack of gifts, but knowing that so many will finally be able to get regular medical checkups when the Affordable Health Care Act kicks in.
That's the kind of gift I like.

Mary C. Curtis, an award-winning Charlotte-based journalist, is a contributor to The Washington Post's "She the People" blog, The Root and theGrio. Her "Keeping It Positive" segment airs Wednesdays at 7:10 a.m. on Fox News Rising Charlotte, and she was national correspondent for Politics Daily. Follow her on Twitter