After the Supreme Court finished hearing the first day of oral arguments in a case that could determine whether gay couples have the right to marry, between 250 and 400 individuals gathered in Marshall Park to support equality for all.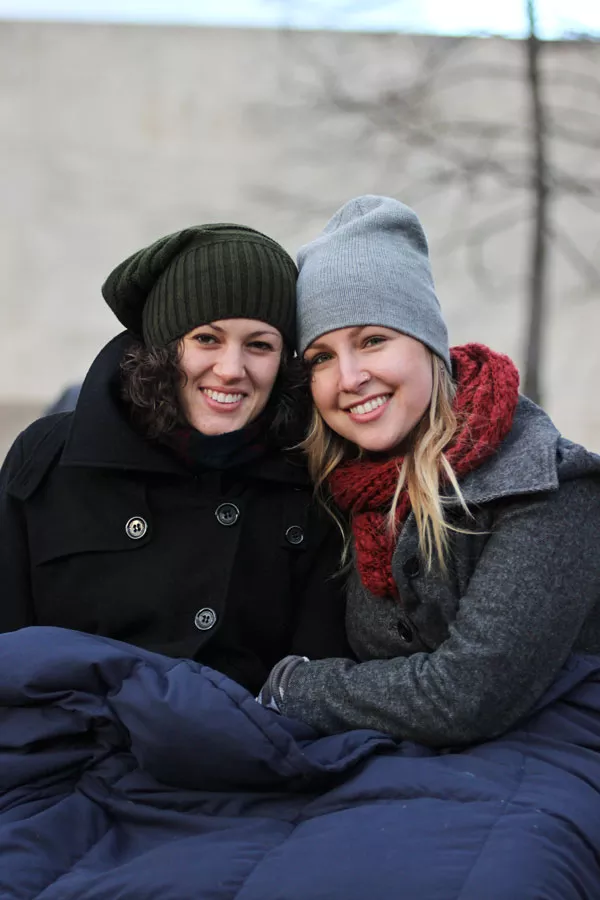 The vigil was the first gay-equality event Colby Sherwood Bell, right, attended with her partner. "I'm happy to do it in my hometown of Charlotte," Sherwood Bell said
The "Light the Way to Justice" vigil, hosted by Equality NC, was one of several that took place across the country Tuesday evening. Though the justices signaled that they would most likely not make a sweeping rulling granting same-sex couples a constitutional right to marry, activists considered the fact that the idea reached the country's highest court a step toward change.