Apparently the N.C. Mining and Energy Commission was taking its job too seriously; that is, it took its job seriously at all.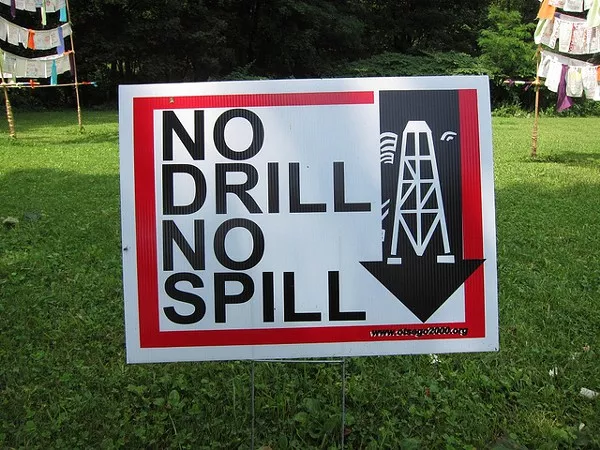 Flickr (Creative Commons)
Created last year by state lawmakers after the General Assembly allowed fracking in North Carolina, the commission is supposed to set up regulatory programs for oil and gas. The underlying political purpose of the commission, as anyone who's been paying attention knows, is to provide environmental "cover" for the fracking industry with a public that is wary of the potential environmental effects of fracking. Commission Chairman James Womack, a GOP county commissioner in Lee County and strong fracking advocate, vowed that the committee would create the strictest rules in the nation for disclosure of fracking fluids being used in the state. Those fluids include such highly toxic chemicals such as napthalene, ethylene glycol, hydrochloric acid and others, and have caused numerous environmental problems in states where fracking is practiced.
Womack, it seems, didn't take into account the power of big piles of money on members of the legislature. As reported by Sue Sturgis of the Institute of Southern Studies, even though the commission allowed fracking-industry representatives to vet its draft rule, state senators now want to change the game to better reflect industry "interests." In late June, the Senate Committee on Agriculture, Environment and Natural Resources voted to revise the House version of a fracking bill to allow frackers to designate chemicals as "trade secrets" that could be disclosed only when the N.C. Department of Environment and Natural Resources declares that a fracking site endangers public health or the environment. 
Womack pitched a fit about the Senate's move, pointing out that not only would the revisions allow fracking companies to claim exemptions from disclosure "without any [state] effort to verify the validity of the trade secret," it would also cost fracking supporters politically. "This one simple change," wrote Womack, "has reinvigorated anti-drilling fervor across the state, an outcome the [Mining and Energy Commission] has worked tirelessly to avoid."
As of now, stuck between a mistrustful public and a gas-extraction industry with buckets of money, GOP leadership's real allegiances should become clearer sooner rather than later.