The American Civil Liberties Union announced today that it intends to challenge the Amendment One ban on same-sex marriages in North Carolina. The News and Observer in Raleigh is reporting that the ACLU will ask N.C. Attorney General Roy Cooper to let the organization add an amendment to an already existing case regarding second-parent adoptions.
N.C. Policy Watch notes that the ACLU move is happening on the same day that similar challenges are being raised in Virginia and Pennsylvania, and less than two weeks after the U.S. Supreme Court reversed the federal Defense of Marriage Act, which defined marriage as between one man and one woman.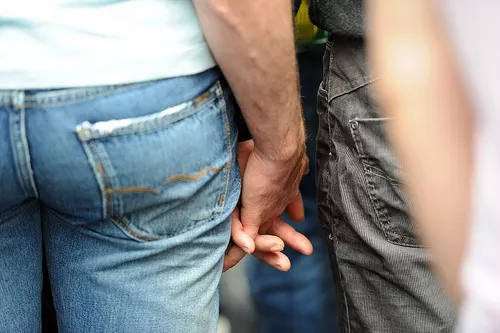 Flickr (Creative Commons)
The ACLU wants to amend a case filed against the state last year, involving six same-sex couples in North Carolina. The ACLU is challenging a state ban on "second-parent" adoptions, in which one member of an unmarried couple - gay, straight, or whatever - adopts the other member's child.
Chris Brook, legal director for the ACLU of North Carolina, told reporters that the organization is not asking the attorney general to agree that same-sex marriage is a constitutional right. According to Brook, the AG would merely be allowing the ACLU to make its case against the Amendment One marriage ban in court.
"The Supreme Court focused on the harm to families and to children that comes when marriages are not recognized by the government," Brook said. He added that if Attorney General Cooper doesn't allow the ACLU's request, the group will petition federal court to add the claim to the already existing suit.