Tool
Bojangles Coliseum
Feb. 4, 2012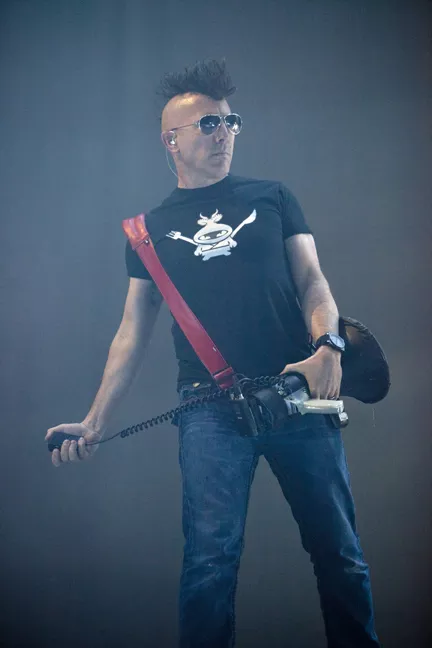 The last time Maynard James Keenan and Co. were in town —
July of 2009 at Charlotte's Bojangles Coliseum
— the Tool singer felt under-the-weather and the band shuffled through the same setlist they'd been playing for a couple of years. Fast forward to Saturday, Feb. 4, at the same venue and the songs and setlist both received breaths of fresh air leaving a sold-out venue satisfied.
Quietly taking the stage to the steady opening rumble of "Hooker with a Penis," Keenan sang through a megaphone, offered sporadic dance moves in his black t-shirt and jeans and ended the song with a quick courtsy.
"Hooker" has re-entered the band's setlist for their current tour for the first time since 1999. While more than half of the songs played were also played at that 2009 show — "Jambi," "Stinkfist," Schism" and "Aenema" among them — fans were also treated to a few new ones, including radio favorite "Sober," the more obscure "Intension" and fan favorite "Pushit."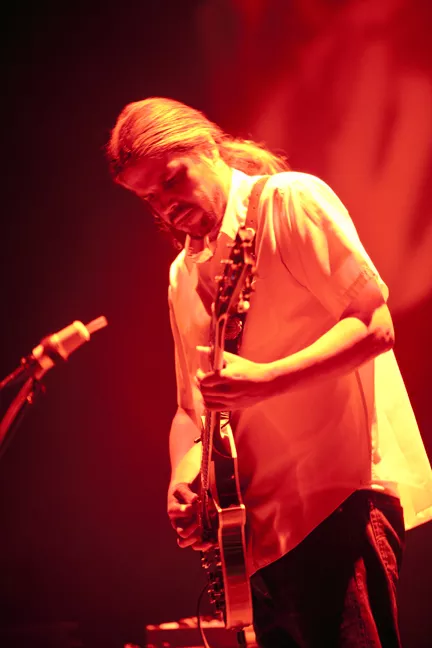 "Pushit" received an extended jam in the middle, with drums, guitar and bass hitting full stride into the most energetic song of the night. While some tunes like "Jambi" can sound stale after the band has played them so much, Tool played with the rhythms and vocals of "Stinkfist" as guitarist Adam Jones sprinkled in a few riffs and Keenan showed more range during a couple of verses.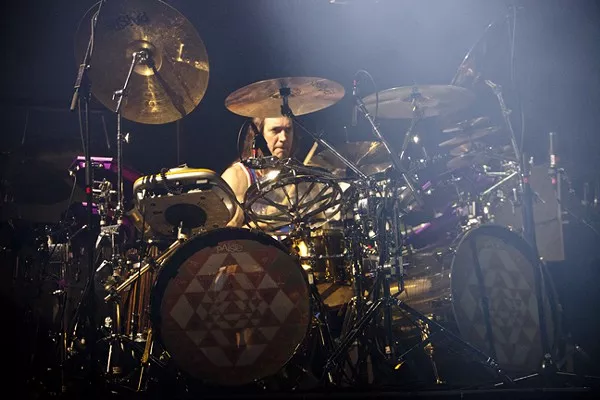 The group was joined by the opening band's drummer for "Lateralus." After Keenan introduced the pending drum solo with, "Let the silliness begin..." Travis Foster of Yob sat on a small kit at the front of the stage as he and Tool drummer Danny Carey traded rhythms and hammered away for what seemed like five minutes. At the end, Keenan walked back on stage to ask, "Who won?"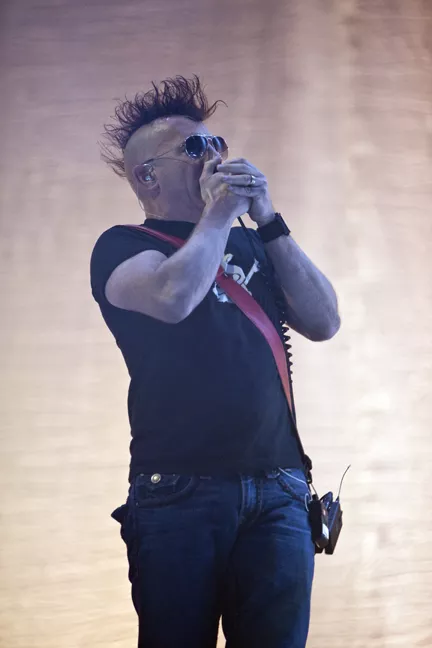 The witty remarks didn't stop there as Keenan asked the crowd about their Super Bowl favorites. "I'm compelled to ask how many are for the New York Giants? How many for the New England Patriots? And how many couldn't give a fuck less?"
Frustratingly, the group has become somewhat predictable in its presentation. Keenan's courtsy at the end of the opening song has been photographed at every other tour stop and the video images projected around the band — while stunning in their artistic imagery — have also led to a kind of choreography that you'd think a band like Tool would rebel against. Fans should be insisting on more originality than the same setlist every night — especially when the band has four albums of material to choose from and hasn't released a new song in nearly six years. While a majority of the setlist was the same as last time the band was in town, the musicianship and charisma they bring forth makes each performance worth witnessing, but for how much longer?
Setlist
Hooker with a Penis
Jambi
Ions
Stinkfist
Sober
Pushit
Schism
Intension
Forty Six & 2
Lateralus
Aenema