Against Me!
Amos' Southend
June 14, 2012
Toward the end of
Against Me!
's June 14, 2012, concert at
Amos' Southend
, singer Laura Jane Grace addressed the crowd. With two hands on the microphone and sweaty locks of hair clinging to her black eyeliner, she said, "Thank you so much for coming out and showing your support. It means a lot to us and it means a lot to me..."
The band launched into fan favorite "Pints of Guiness" as a massive mosh pit broke out with crowd surfers floating above the swirling mass of people. Against Me! has played that song hundreds of times over the years, but, like most of the band's music, it has a renewed energy thanks to a reinvigorated stage presence. Aside from the heavy-handed hammering of drummer Jay Weinberg, who joined the band in December, Grace displays enthusiasm not seen before in the Florida punk band.
Since the singer formerly known as Tom Gabel made the announcement that she was transgender and would be known as Laura Jane Grace, there's been a lot of talk of her bravery, strength and unknown future. Little has been said about her excitement and comfort level that were so easy to see on this night.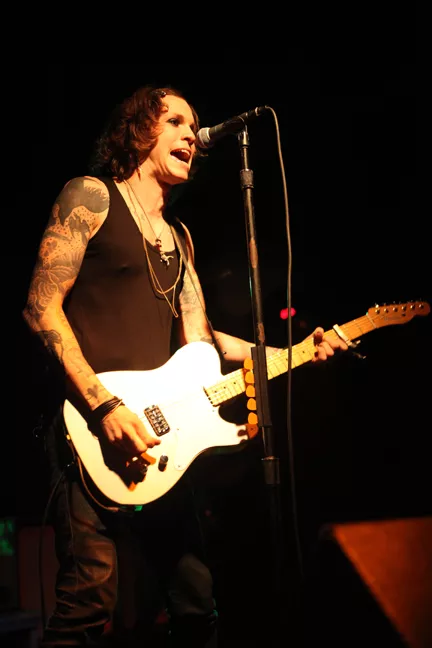 The band made its way through hits ("Thrash Unreal," "Teenage Anarchist"), obscure older tunes ("Pretty Girls," "Impact") and a few new ones ("True Trans Soul Rebel") in quick fashion. They rifled through 18 songs in an hour before returning for a four-song encore led off by a cover of the Replacements' "Androgynous."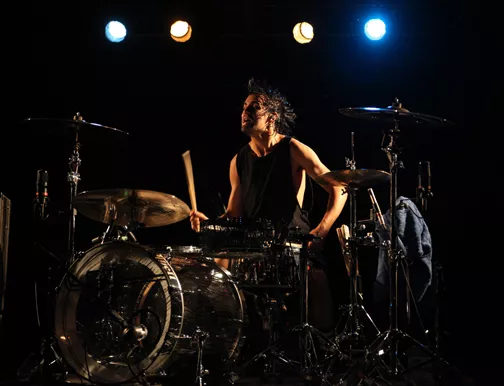 Weinberg, son of Springsteen drummer Max, also helps to bring heavier rhythms to the band's music. Occasionally seen pouring water over his head, Weinberg's arms flailed as he banged his head and hit the drums with a fury. He often stood at the end of songs to help him get more leverage in crashing the cymbals. In the past, fist-pumping, screaming bassist Andrew Seward was the focus, but these days, it's Weinberg and Grace who control the spotlight.
As it has on many nights of the current tour, "The Ocean" received the most applause with its line, "If I could have chosen, I would have been born a woman/ My mother once told me she would have named me Laura."
When Grace made her live debut last month, how she sounded and what she looked like were the focus of reviews. What was quickly apparent on Thursday night is that Grace is not only comfortable in her own skin, but truly happy. This isn't a singer going through the motions and singing familiar songs with an expected punk-rock attitude, this is someone who can finally be herself and lets the crowd know it.
While Gabel was usually the straight-forward frontman, Grace is rejuvenating the music - occasionally dancing, smiling often and showing sass and attitude that Gabel never displayed. She threw a hand on her hip before introducing songs and moved effortlessly around the stage in her high-heeled boots. The band's new song, "Transgender Dysphoria Blues," fit right in to the rest of the set just as easily as Grace fits with the rest of the band. This isn't the same Against Me! - it's a better one.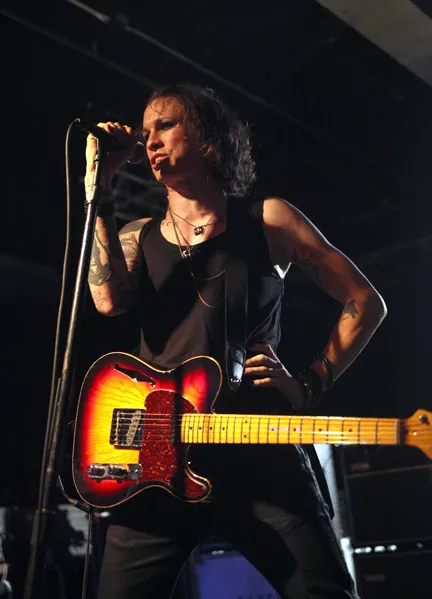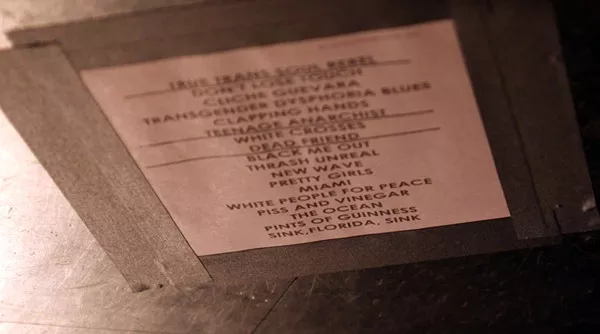 Setlist
True Trans Soul Rebel
Don't Lose Touch
Cliche Guevara
Transgender Dysphoria Blues
Clapping Hands
Teenage Anarchist
White Crosses
Dead Friend
Black Me Out
Thrash Unreal
New Wave
Pretty Girls
Miami
White People For Peace
Piss and Vinegar
The Ocean
Pints of Guiness
Sink Florida Sink
Encore
Androgynous (cover)
Impact
Disco Before The Breakdown
We Laugh at Danger