Lindsey Buckingham
Neighborhood Theatre
July 31, 2012
Lindsey Buckingham only needed his voice and a guitar to connect with each person at the Neighborhood Theatre on Tuesday night. The large theater setting felt more like a coffeehouse as the Fleetwood Mac singer/guitarist hypnotized the packed venue with a 13-song set spotlighting his vocal and finger-picking abilities.
Dressed in jeans, black shirt and a jacket, the gray-haired Buckingham hit the stage and opened with "Cast Away Dreams" from his solo album, Under the Skin.
Receiving a brief standing ovation after the opening song, Buckingham smiled and said thank you before grabbing a new guitar and starting the next song. It was a pattern repeated often in the night as Buckingham and crowd alike seemed to enjoy every moment of the performance.
There were no requests taken, no changing of the setlist and no drama in the performance — he simply stood in the spotlight and showed his talents as a musician, singer and songwriter.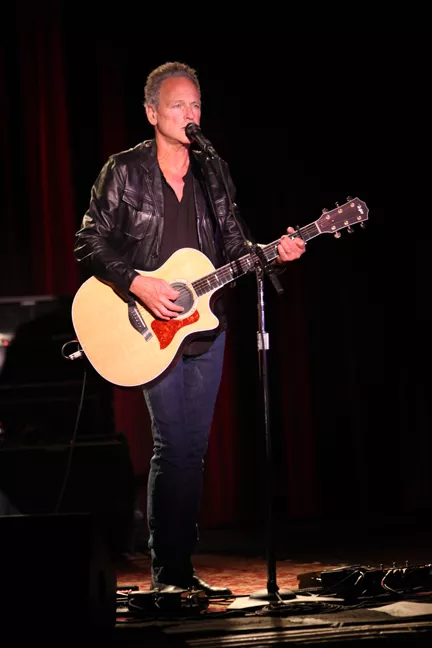 Buckingham offered a few brief stories between songs — of joining Fleetwood Mac, of being a part of a "big machine" vs. the current tour's "small machine" (he's shared the same stories at each tour stop) — but the music took center stage for the hour-and-15-minute set featuring solo material as well as a few Fleetwood Mac favorites.
On "Never Going Back Again," Buckingham's vocals went from whisper to anguished cries as he displayed his complete vocal range in a matter of minutes. He mesmerized the crowd with the finger picking display of "Stephanie," and inspired a singalong with set closer "Go Your Own Way." The emotion and dexterity that poured out during "Big Love" were a stunning reminder of Buckingham's talent and his captivating abilities.
The 62-year-old, whose songs helped propel Fleetwood Mac to stardom in the 1970s and '80s, hasn't missed a step over the years and while his voice and musicianship may be more seasoned, his strength in each hasn't wavered. There may be a lack of spontaneity in his solo performances, but Buckingham makes up for it by doing what he does best and doing it really well.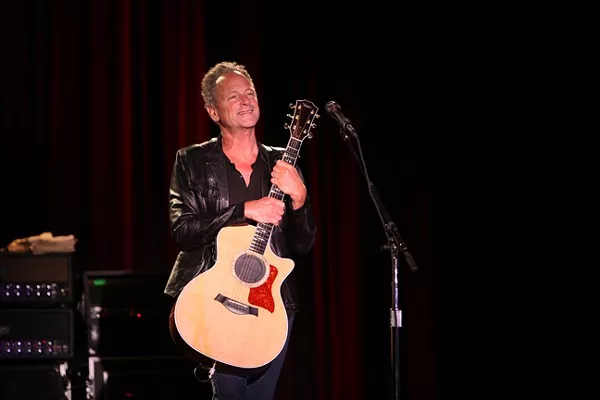 Setlist
Cast Away Dreams
Bleed to Love Her
Not Too Late
Stephanie

Come
Shut Us Down
Go Insane
Never Going Back Again
Big Love
I'm So Afraid
Go Your Own Way
Encore
Trouble
Seeds We Sow