click to enlarge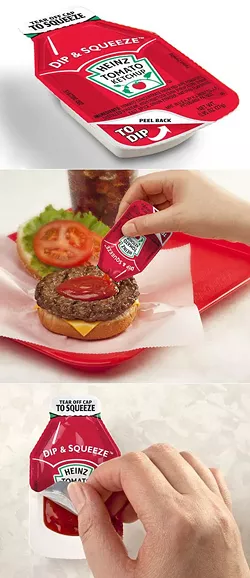 Chick-fil-A and Heinz want to know: Do you dip or do you squeeze?
... your ketchup, that is.
In celebration of Heinz's new "Dip & Squeeze" ketchup packaging, which allows people to either dip into it or squeeze it out, the two companies are partnering together to create a national FREE FryDay on Friday, March 4, at Chick-Fil-A restaurants.
Get a free medium order of waffle fries, by just asking for Heinz Dip & Squeeze and the Free FryDay promotion between the hours of 2 and 4 pm. Limit one per customer.