The Midtown Target store located on Metropolitan Avenue has finally finished turning my life upside down.
An avid shopper at Target, their remodeling in the past few months to make room for fresh produce and groceries had thoroughly boggled my mind as I had to figure out the changed layout of the store.
With an official opening on Sunday, Target unveiled bright, shiny rows of produce, meats, cheese, frozen foods, and other food stuffs. They don't have as much selection as a grocery store, but having the groceries available at Target for a full well-rounded meal makes running to Trader Joe's or Teeter afterward unnecessary.
Try the Holy Land brand Guacamole Hummus. Good stuff.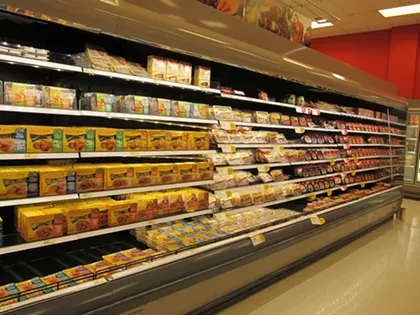 6 slides
Target - Midtown
Metropolitan Ave
Charlotte, North Carolina 28204
(704) 973-3121