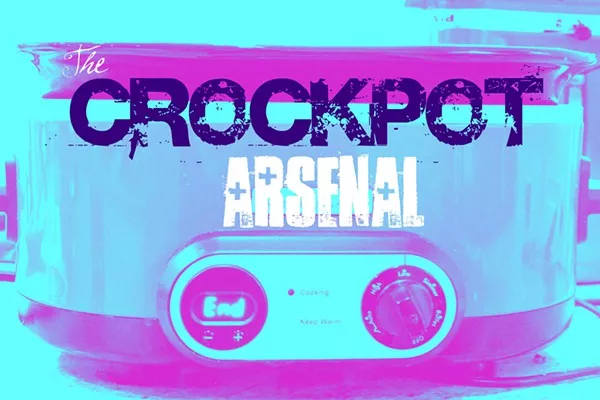 In the past month, you and I have explored the possibilities with our crockpot. We've tackled everything from soup to pulled pork.
This week, we're going to do a complete 180 this week and focus on how to make something completely different.
Something sweet and creamy. Something more dessert-like, but maybe even appropriate for breakfast.
Rice pudding.
Have you tried it?
I have to admit, I've only recently went over to the rice pudding camp. It's one of those things like bread pudding (also AMAZING!!!) that just sounded kind of "edible but not incredible" to me.
Boy, was I wrong.
Last July 4, my husband and I took a road trip with friends to New York City and there we stumbled upon the most amazing rice pudding (says the girl who had never tried rice pudding). Within five minutes of my husband posting that we were at Rice to Riches on his Facebook wall, friends from all over the country were commenting on how amazing the place is. And get this — it's not a chain. They only have one location. Yes, the rice pudding is that incredible.
And you can buy it yourself and have it shipped to you for the low cost of $55.
Me? I draw the line for shipping desserts at $52.39 so I decided to make some myself. I also have an aversion for spending a lot of time on making desserts, which is probably why I haven't made a tiered cake in over 10 years, so I decided to make my version super easy and cook it in the crockpot.
Oh yes. It's another "mix this stuff together and walk away" recipe. Don't you just love 'em?

CROCKPOT COCONUT RICE PUDDING (serves 4-6)
1 1/2 cups arborio rice
4 cups coconut milk
1/2 cup sugar
1/2 cup unsweetened shredded coconut
1/2 cup dried cranberries
1 teaspoon cinnamon
1/2 teaspoon vanilla extract
1/4 teaspoon salt
1/4 cup slivered almonds
Combine all ingredients in a crockpot and stir to combine. Set crockpot to high temperature setting and cook for two hours, stirring after one hour. Spoon into bowls and serve topped with 1 tablespoon of almonds (for four servings).

This recipe makes a wonderful "not-too-bad-for-you" dessert or you might even be able to justify eating it for breakfast.
Who am I kidding? Have you checked out the sugar content in most cereals lately? Of course you can justify eating this for breakfast!
This recipe is easily adaptable to your taste preferences. If you're not a fan of coconut, may I suggest a half and half blend of whole milk and heavy cream as your liquid, plus anything from bananas to cocoa powder thrown in for extra yumminess?
Rice is a blank canvas so let your creativity go wild with this one.
Curious about the endless potential of a crockpot? Check out these past Crockpot Arsenal posts below:
Teriyaki Sesame Pork with Asian Slaw
Chana Masala
Curry Chicken Soup
What recipes would you like to learn to make in my next series of Crockpot Arsenal recipes?