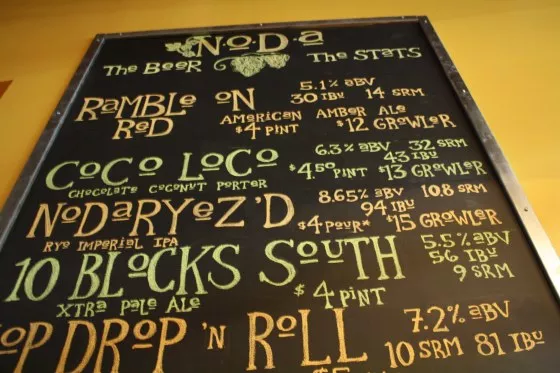 NoDa may be the city's designated arts district, but revelers of a late-night variety know it better as Charlotte's arguably most bar hop-able neighborhood. The area's bevy of bars and the craft breweries that have made it their home make it an idyllic scene for the alcoholically inclined (no judgement, for I live among you.)
This Saturday's shindig seems specially designed for bar crawlers with a brew-head bent. The NoDa craft beer bar crawl will feature specialty beers from NoDa and Birdsong Brewing Companies as well as live music, cornhole and food trucks on site. Specials will be available on all North Carolina craft beers, with Birdsong pouring their Dixie Porter and NoDa Brewing offering up their Girl Scout Thin Mint Cookie Porter.
The tentative schedule looks like this:
6:30 PM - 8:00 PM: NoDa Brewing Company
8:00 PM - 9:00 PM: Birdsong Brewing Company
9:00 PM leave for Salud Beer Shop
9:30 - 10:30: Salud Beer Shop
10:30 - 11:30: Revolution Pizza & Ale House
11:30 - 12:30: Growlers Pourhouse
12:30 - 1:30: Jack Beagles
Go on and imbibe. The occasion calls for it.