Charlotte Style Magazine asks a question that I'd find hard to answer myself: Who are the 25 most stylish people in Charlotte?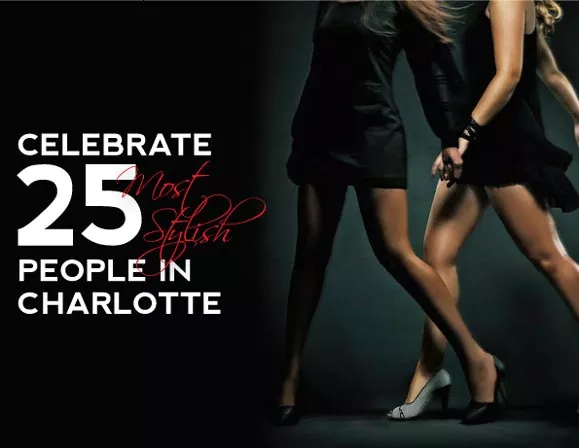 This year, the event unveiling the full list will be held, most fittingly, at Butter on April 14 at 8 p.m. Should you choose to accept this mission - err, event invite - you'll arrive to a red carpet entry with photographers and videographers. Once inside, you'll stroll through the fashion presentation courtesy of Saks Fifth Avenue. And if you're without VIP access, simply drink in the luxuriousness of Butter's fancy decor until the list of people whom Charlotte Style Mag have deemed worthy to be called "most stylish" is announced. If you are fortunate to be a part of the "VIP experience," which they're calling the "coveted STYLE Suite," you'll partake in a gifting and complimentary cuisine sampling experience, presented by Osso Restaurant and Lounge. (VIP tickets are $75, but Charlotte STYLE readers can purchase tickets for $50 using code IHEARTSTYLE until April 10.)
From the dark corners of the club or VIP lounge, you can decide for yourselves if the winners truly deserved that honor. A press release lets the cat out of the bag on a few honorees: Carolina Panther Quarterback Cam Newton; Design Guru and Contributor to the Nate Berkus Show Rashon Carraway; Fortune Magazine's Next-Gen Female Entrepreneuer Krystal Harrell; Philanthropist and President of the Junior League of Charlotte Katie Zeok and more.
This event benefits the Ronald McDonald House of Charlotte.
To purchase tickets, visit http://charlottes25ms.eventbrite.com. The event takes place April 14 at 8 p.m. at Butter, 817 Hamilton St.