If you love a great DJ set — or just want the opportunity to flash your mug on TV — head out to RE:Public on Monday night, for a live TV recording of BET Centric's Master of the Mix.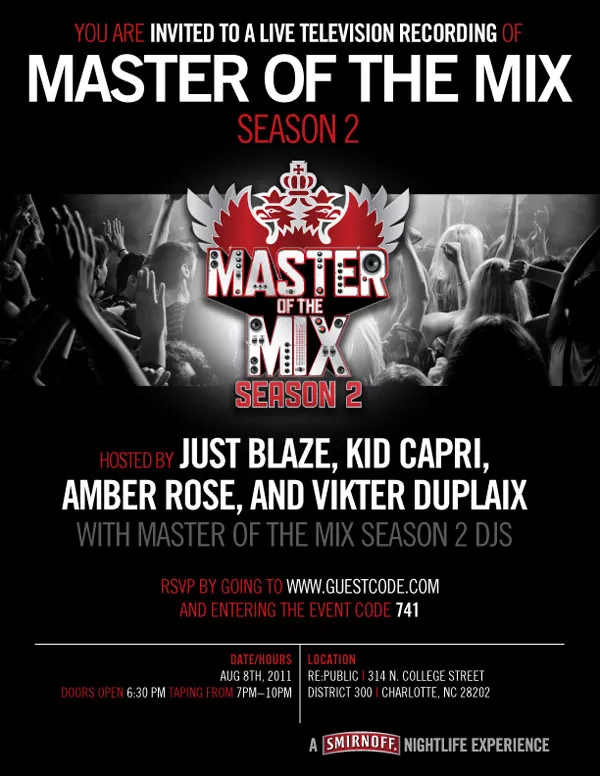 Master of the Mix is a reality show DJ competition for the music heads, as it searches for the hottest DJ in the nation. As you can see from the flyer, there will be some big named hosts in the building: music producer Just Blaze, hip-hop artist Kid Capri, model Amber Rose (probably last seen making out with her man Wiz Khalifa ... somewhere) and DJ Vikter Duplaix.
Just a heads up, if you got the e-mail on Friday about the event, you know it was originally set to happen at Club 935. Since then, the venue has changed, so make sure you bring your best to the right spot.
To attend, visit www.guestcode.com and enter the RSVP code 741.