Now pizza lovers in Charlotte can enjoy more than just the leftover pizza that has been sitting out on the counter overnight for breakfast. Mellow Mushroom in Myers Park now offers brunch at their Selwyn Avenue location from 11 a.m.-3 p.m. on Sundays.
The brunch features two premade breakfast pizzas: The Rising Sun and The Morning Glory.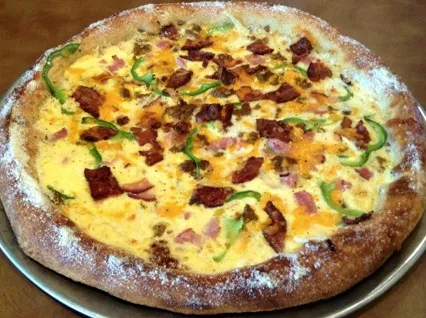 Mellow Mushroom
The Rising Sun

THE RISING SUN
Egg base, spinach, mushroom, onion, green peppers, mozzarella, diced tomatoes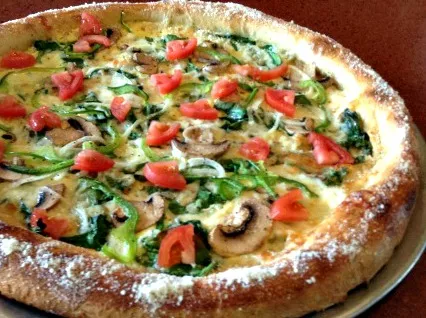 Mellow Mushroom
The Morning Glory

THE MORNING GLORY
Egg base, sausage, bacon, ham, onion, green pepper, mozzarella, cheddar
The pizza palace will also feature a build-your-own breakfast pizza option. Beginning at noon, patrons can enjoy $4 mimosas and Bloody Marys.