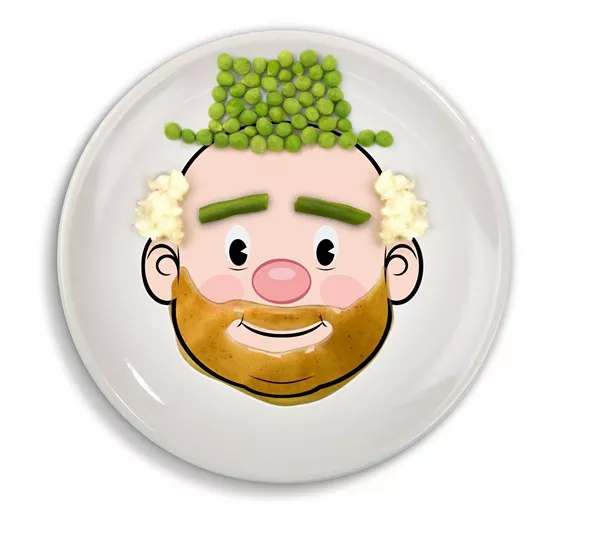 Jason Amendolara
Jason Amendolara. American, 1972- FRED and Friends. Cumberland, Rhode Island, 2004- Food Face Dinner Plate designed 2009 Ceramic, glaze Gift of Jason Amendolara. 2012.44.1
Ever wonder if those kids who play with their food - turning their mash potatoes into landscape sculptures of Mt. Everest and their peas into a self-portrait - are actually on to something?
Food and art don't only cross paths when kids play with their food. The Mint Museum will highlight the merging of creative mediums on Wednesday, March 20 at Taste of the Mint! at the Mint Museum in Uptown.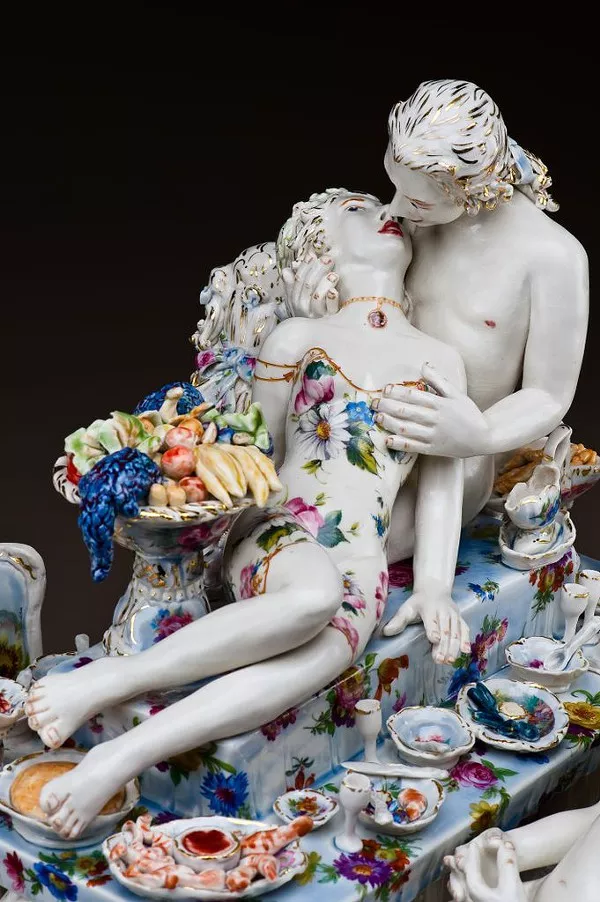 Kendrick Moholt
Chris Antemann. American, 1970- Feast of Impropriety 2010 Porcelain Collection of Yvonne and Richard McCracken.

At 4 p.m., Taste of the Mint! participants will enjoy small plates and a beverage pairing at e2 Emeril's Eatery and Halcyon Flavors from the Earth. The afternoon will conclude with the main event, a tour of the exhibit F.O.O.D. exhibition, which the website describes as "a thematic look at inventive modern and contemporary objects, handmade and mass produced, that have one of three objectives: to prepare, to cook, or to present food."
There are only a few spots left for this upcoming Wednesday.
Cost: $35 for members of The Mint Museum and $40 for non-members
Date: Wednesday, March 20
Time: 4 p.m.
Location: The Mint Museum, 500 S. Tryon St.
RSVP: Reserve your spot here, email kacy.harruff@mintmuseum.org or call 704-337-2018.
Events continue on April 20, May 15, and June 26.