No one was more surprised than me when I saw that Vinnie's Raw Bar had closed their doors a couple of months ago. South End is growing so fast, so it's been a huge disappointment that Charlotte staples like Vinnie's and Pewter Rose haven't been able to make it in the boom.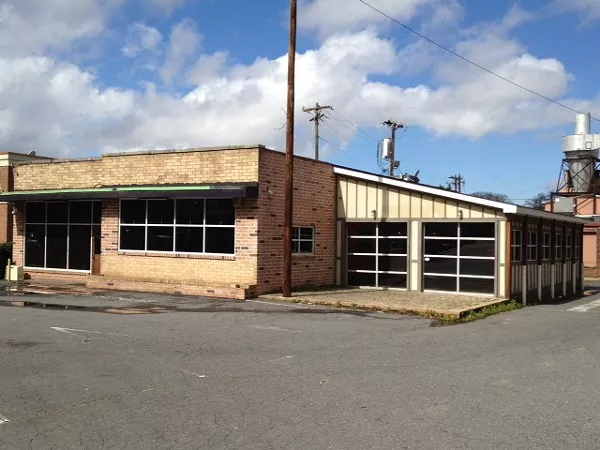 Alejandro Torio
The old Vinnie's Raw Bar
But now my restaurant-loving soul can rest a little easier because I finally know what's going to be put in Vinnie's old restaurant space.
The same guys who brought you 5Church in Uptown are developing an entirely new restaurant concept that will be housed in the space. While 5Church features new American on their menu, Nan and Byron's will be all about traditional American on their menu.
Diners can expect "things you grew up on," says Alejandro Torio, one of the restaurant partners along with Patrick Walen and Mills Howell. He offered some menu ideas up, like meatloaf, beef stroganoff, and spaghetti and meatballs. Chef Jamie Lynch, the master behind 5Church's unique menu, will also be executive chef at Nan and Byron's. So the food will be traditional, but done "Chef Jamie style," according to Torio.
What they want to set this restaurant apart is their extensive specialty cocktail menu. "I see places around town that put cosmopolitans and dirty martinis on their specialty cocktail menu. I see those as basic cocktails, not special cocktails," says Torio. Nan and Byron's will have 20-25 unique cocktails on its specialty cocktail menu, representing about 50 percent of the drink menu.
The restaurant is named after the real names of the people who posed for the famous American Gothic House painting by Grant Wood.
But don't let the valet parking fool you. While 5Church gives off a chic Uptown vibe, the restaurant partners want Nan and Byron's to fit in with the South End neighborhood. The decor will be very early Americana. Think American Gothic House painting, rustic chandeliers, and exposed brick. The kind of place where you can wear comfortable jeans.
The partners are hard at work developing the full menu, cocktail list, and the overall feel and decor of the restaurant, but are hoping to open their doors this summer. Check out the Nan and Byron's Website or follow them on Facebook to keep up with the soon-to-come restaurant.