click to enlarge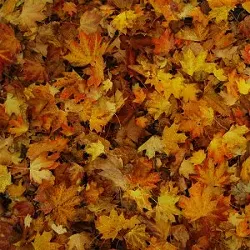 The Deal: Rapper, actor, comedian finds some time between stand-up and his NBC show Community to release some new music.
The Good: Where Culdesac left the feeling of a hobby becoming a real thing, EP oozes the passion and spirit of someone who's no longer asking you to take him seriously and hoping you like his music, but forcing you to.
The subject matter that different from most other rappers but the perspective is truly unique. Sure, there's music ("Music was my side chick, now I guess we moving in together.") , money (, women ", he even quips you could switch all his lyrics out with Plies, but  I doubt Plies can drop dope E.E. Cummings references.
The part you aren't hearing on radio is the story of black surburbanites who don't have hood passes but arguing that doesn't make them any less hip-hop. Who else can offer spit truthfully, "told all you n*ggas I'm in it to win it because having an Emmy just wasn't enough," as he spits on "Freaks & Geeks" in reference to the award he won as a writer for 30 Rock before leaving the show to act.
Even doper is how universal the sound is. More diverse than the self-produced drops previously, there's something to make trunks rattle, electronic stuff for the clubs and moments of sincerity for that make the chicks swoon and honesty that's much more refreshing than hearing "real talk" repeatedly.
There were multiple moments during the 20 minute project where I let out loud and audible, 'Wow's, that's rare.
The Bad: None here, it's a free EP. Sure, you'd love more but it didn't cost you a dime for this dope. Dying to hear him with some other artists now.
The Verdict: Seven releases in, erase all doubt. No rapping Rodney Dangerfield or Eddie Murphy "Party All The Time" going on here, Glover is for real and this time, you'll believe it. The sitcom is funny, the standup is too, with dope projects under his belt, there's no arguing he's a legit triple-threat.
Download Childish Gambino's EP here.
INFO
Release date:  March 8, 2011