Democratic convention developments are coming hot and heavy — very hot if you count a midday outdoor news conference announcing the details of the Sept. 1 media party that will see an estimated 15,000 journalists eating, drinking and watching as local and national acts perform. Time Warner Cable is the event's main sponsor, with a host of other local businesses involved (full list here). Mert's Heart and Soul owner James Bazzelle assured me there will be banana pudding on the menu.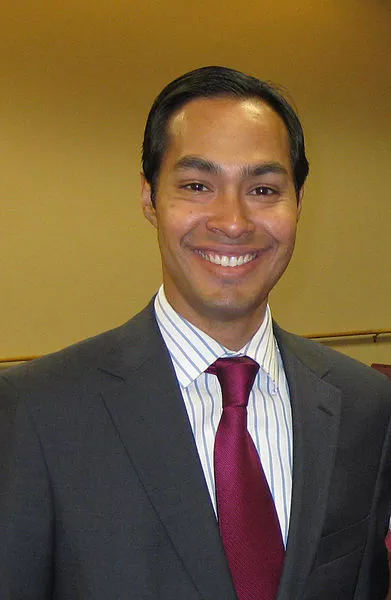 San Antonio Mayor Julián Castro, 37, will be the Latino keynote speaker at the Democratic National Convention.
That might be enough to lure Bill Clinton, though he's been watching his diet lately. The big announcement is that the former president will formally place President Obama's name into nomination on Sept. 5, a sign, as I pointed out in the Washington Post, that both men want to win. Their relationship has been testy at times, but they've made peace since the 2008 primary fight between Obama and Hillary Clinton, who as Secretary of State will be staying away from the partisan Democratic Party's party. A full-throated endorsement by the popular Bill Clinton in his home region will be more than enough to draw a crowd.